JESUS CALLING (30 Million Copies Sold)
(Previous guests include; Matthew McConaughey, Chris Tomlin, PBS Rick Steves, Kari Jobe, Lecrae, and more)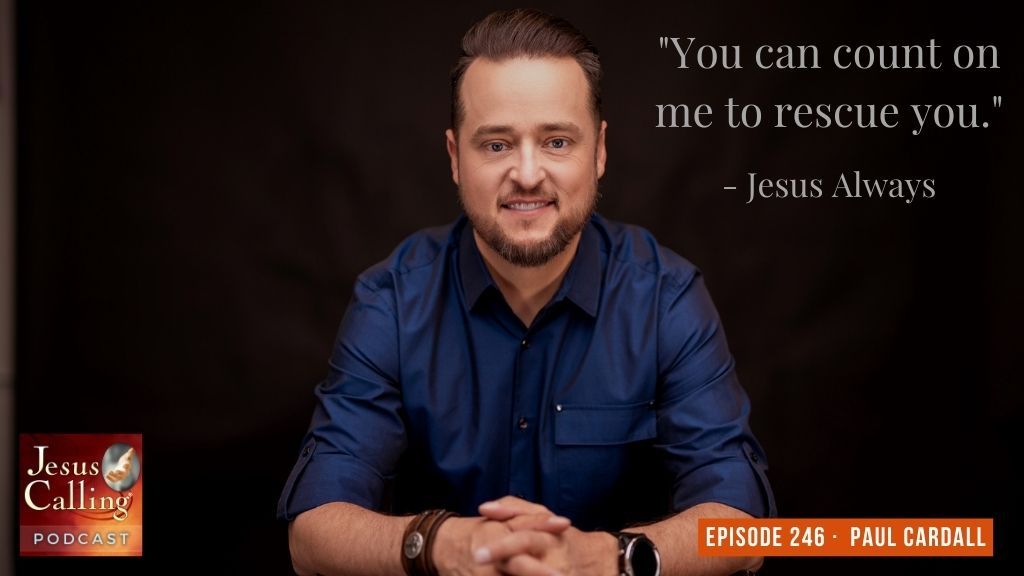 Narrator: Welcome to the Jesus Calling Podcast. Sometimes situations in life are beyond our control, and when we're faced with impossible circumstances that begin to close in on us and maybe even threaten our very existence, we can cling to the hope that God will deliver us and heal us, just as David prayed in the book of Psalms 32:7: You are my hiding place; you will protect me from trouble and surround me with songs of deliverance. 
Pianist Paul Cardall was born with half a heart and faced years of heart surgeries before receiving a transplant that changed his life forever. Author Charles Martin was inspired by the Biblical story of the shepherd who left his ninety-nine sheep to rescue the one who had gone astray, which inspired his book, The Water Keeper. 
We'll begin our episode with Paul's story.