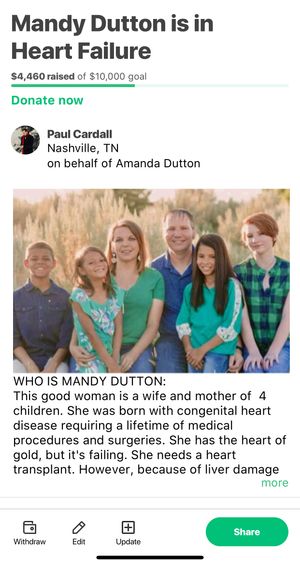 Nashville, TN (December 10, 2019) 
Internationally renowned pianist, composer, producer and songwriter, Paul Cardall, is dedicating his poignant rendition of the Christmas classic, "O Holy Night," to fellow heart disease patient Mandy Dutton this holiday season. 
Sung by GRAMMY Award-winner CeCe Winans, it's a featured track on his album Christmas, which recently earned Cardall Instrumental Album of the Year at the Gospel Music Association's 50th Annual Dove Awards held October 15th. 
Cardall shares, "'O Holy Night's' lyrics remind us this time of year to love one another. When we do that as the song suggests, 'chains shall break… all oppression cease,' which to me means alleviating the suffering of others like my friend Mandy. A wife and mother of four children, she, once like me, is in the fight for her life." Continuing, "Who better to convince us of that message than one of the most awarded gospel singers of all time, CeCe Winans." 
Creating a GoFundMe campaign on givingtuesday, Dutton is facing exceptionally difficult times this season. The mother of four, including three adopted children has been denied by five hospitals for a life saving heart transplant. The family is in need of assistance to not only cover her medical bills, but also to move to a lower elevation, in hopes of extending her life.