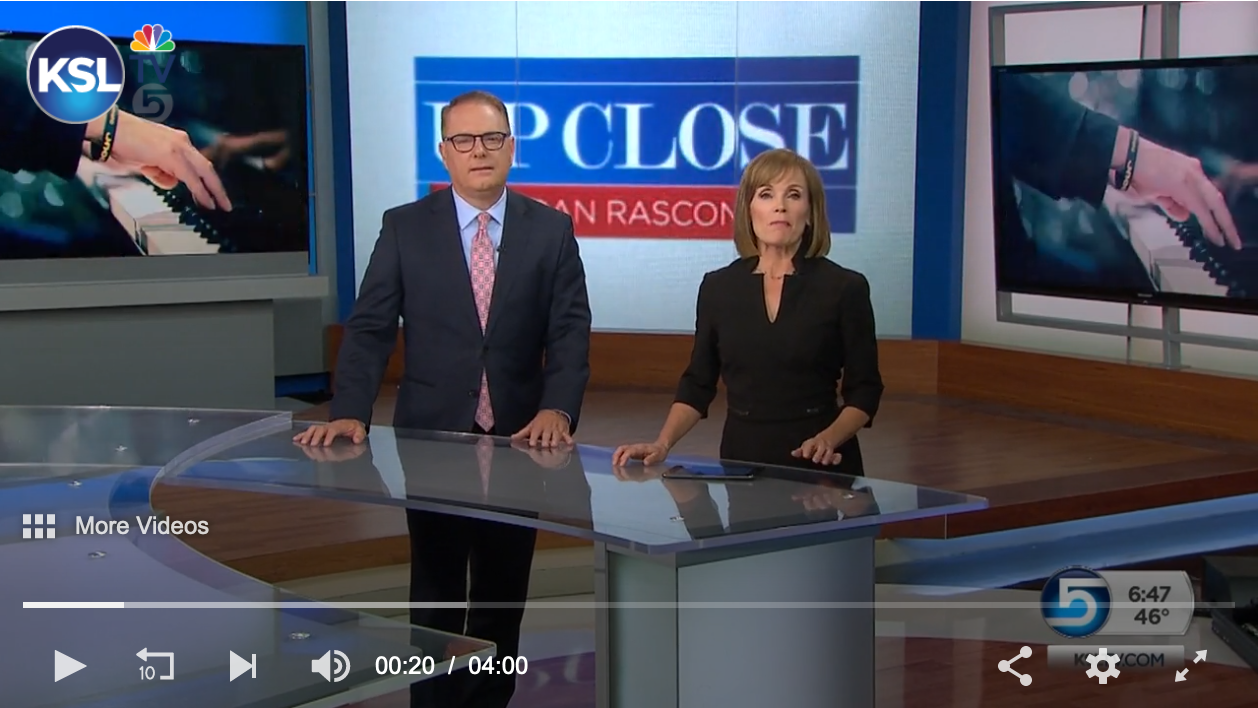 By Dan Rascon, KSL TV 
October 9, 2019 at 8:28 pm
SALT LAKE CITY, Utah — Paul Cardall's amazing career started with three simple notes that came to mind as a 14-year-old boy, who was grieving over the tragic and sudden death of his best friend that died in a car crash. 
He had no formal training on the piano, just six months of lessons when he was eight years old. 
Now, after 21 top ten billboard albums and two billion streams, he's the first Utahn to be nominated for a Dove award from the Gospel Music Association. 
"I'm overwhelmed and grateful," Cardall said. "It's the equivalent to the Grammy's for the Christian Community." 
Cardall said he sat down at a piano and the notes came to his mind. His friend was a piano player. 
"It's almost like a question," Cardall said after playing those three notes. From those notes, Cardall said he started composing songs and would practice three hours a day. 
However, this incredibly talented worldwide music composer isn't about flash and flare, but inner feelings and emotion. 
"I want to get out of the way and let the music do what it does for you," he said. "I want to enrich a life rather than entertain a life. I don't want any attention on me I want it on the music."