Cardall, a Utah pianist, told the Daily Herald LOVELOUD is personal for him.  
"I grew up in Salt Lake City. I've had a lot of friends deal with depression, some who are openly gay and they've taken their lives," Cardall said. "I had a heart transplant 10 years ago. My organ donor took his life, so I am all about in the music I've created for years trying to help people understand their value, how valuable they are and not to give up."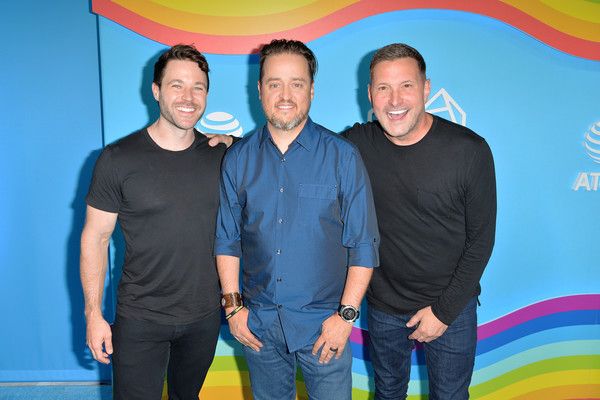 (Brandon Stansell, Paul Cardall, Ty Herndon)
Dan Reynolds, Kesha open up to LGBTQ youth at LOVELOUD
By Sarah Harris | Daily Herald
Imagine Dragons frontman Dan Reynolds took the LOVELOUDstage for the first time without his band Saturday, pleading with LGBTQ youth to "not take your life from us." 
"We need you. We need every one of you," Reynolds, the event's founder, told the crowd. "Your life is always worth living, always. There's cool things that happen. Things get better." 
Thousands packed USANA Amphitheatre in West Valley City for the third annual LOVELOUD Festival Powered by AT&T supporting LGBTQ youth. 
A video at the event quoted a statistic that LGBTQ youth who feel accepted are seven times less likely to commit suicide. 
"The goal is to destigmatize, and in order to destigmatize something, we talk about it, we talk about it, we talk about it. We educate," Reynolds told the Daily Herald in a red carpet interview before the festival. "I hope that it's started to penetrate the culture a little bit."