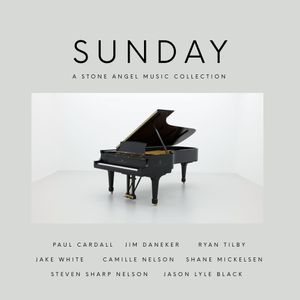 NASHVILLE, Tenn. (PRWEB) September 26, 2018 
Just two weeks after its release, Stone Angel Music's "Sunday" has moved to the #1 position on Billboard's New Age chart. This 18-track compilation album is a celebration of the label's 20th anniversary and highlights some of its most beloved music. "Sunday" has been curated to include some of the label's most celebrated artists along with some special guests. "We believe in producing music that enlightens the mind and edifies the soul," said Paul Cardall, performer and founder of Stone Angel Music. Every week, over 25 million people tune in to Spotify, Pandora, iTunes and more, to listen to Cardall's music and to the artists that are featured on his Stone Angel label. In the 20 years of the label's existence, it has released 4 #1 Billboard albums, and 10 other projects that made the Top 20 on Billboard's New Age, Classical or Christian charts. 
"Sunday," features music by Paul Cardall, Ryan Tilby, Camille Nelson, Jim Daneker, Shane Mickelsen, Jason Lyle Black, former artists Steven Sharp Nelson (The Piano Guys), Jake White, and includes performances by David Tolk, Jon Schmidt (The Piano Guys), and Alex Sharp (Celtic Women). 
In addition to the collection of re-releases, the album also contains a never-before released original track by Cardall titled "Afternoon Rain." 
Next month Cardall will be releasing his first Christmas album in 13 years. The much anticipated project contains a duet with Grammy-winning vocalists CeCe Winans. 
For more than 20 years, Stone Angel Music has released award-winning instrumental albums, which have become a powerful resource for millions of people who use the music as a tool to create an atmosphere of peace, love, and hope. 
Stone Angel Music is distributed worldwide by CDBABY, Deseret Book Distribution, and Alliance Entertainment.