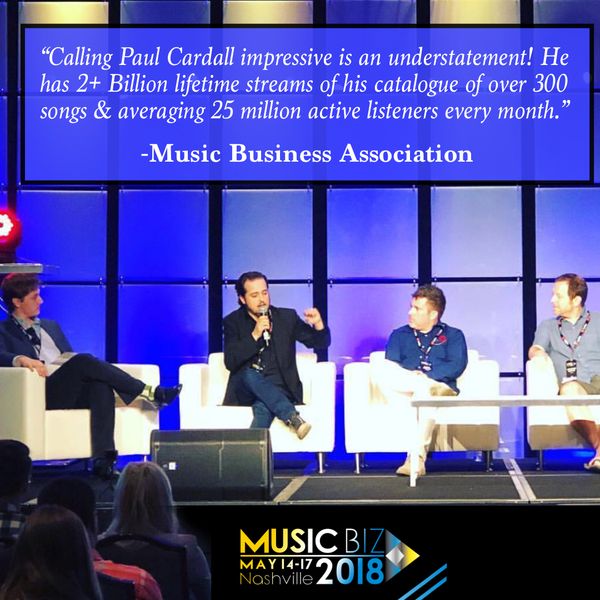 By Chris Robley | DIY Musician
May 18, 2018
Music with a clear purpose + talent + Pandora = Paul Cardall's independent success. 
I just got back from the Music Biz Conference in Nashville where I recorded an episode of the DIY Musician Podcast in front of a live audience, co-hosted a session about Star Wars — I promise it was relevant to the music industry — and spoke on a panel that examined the career of independent pianist and composer Paul Cardall. 
Who, by the way, is a super nice guy. Always nice when success comes to kind people. 
The importance of Pandora in Paul Cardall's music career. 
I interviewed Paul a few years back about his repeated success hitting #1 on Billboard's New Age chart, and it was great to reconnect and take a closer look at his activity on streaming services, particularly Pandora. Not only has Pandora allowed Paul to create and strengthen his connection with his core listeners, it's also a platform on which he's generating impressive royalties. 
Leading this panel discussion was Garrison Snell of Gyrosity, the Nashville-based agency that has taken Paul Cardall on as a management client. Garrison asked me to assist with aspects of the discussion relating to distribution and DIY release strategies, and he asked Jonathan Barnes of Pandora to provide specific details about the Music Genome, how music is surfaced on the platform, and how to use Pandora AMP to connect with listeners.