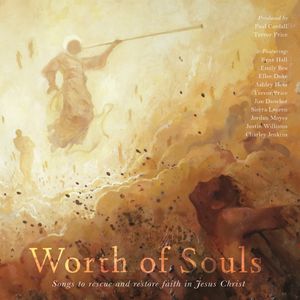 By Markos Papadatos     May 12, 2018 in Music 
On April 27, Christian music artist and pianist Paul Cardall has released his inspirational new album "Worth of Souls" via Stone Angel Music. 
The collection opens with "Come as You Are," which features the crystalline voice of Kenz Hall. It is followed by the soothing tune "Oceans" by Jordan Moyes and Ashley Hess. 
Ellee Duke lends her crisp vocals on "Lift Me Out," and equally impressive is "How Can It Be" by Sierra Lauren. Jordan Moyes' voice on the acoustic guitar-driven "O Glorious Day" is smooth as silk. "The Homecoming" is pure ear candy, while "Tears of the Saints," sung by Trevor Price, has a haunting vibe to it. 
Read more: http://www.digitaljournal.com/entertainment/music/review-paul-cardall-will-melt-your-heart-with-worth-of-souls-album/article/522060#ixzz5GCdz2UMv