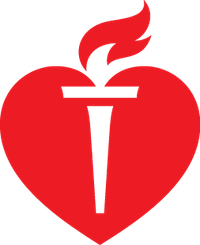 By American Heart Association News
As soon as Paul Cardall was born, doctors knew something was terribly wrong. He was a blue baby. Oxygenated blood wasn't pumping properly through his body. 
At only 22 hours old, Cardall underwent a difficult operation to save his life. The doctors discovered what amounted to only half a functioning heart and they warned his parents it was only a temporary fix for his complex congenital heart defect. The tragic prognosis: "Don't expect your son to survive." 
Yet, Cardall made it home from the hospital. Months turned into years as he went for periodic checkups, took piano lessons, earned his Eagle Scout badge and joked with friends about the noticeable scar on his chest. 
Some of his earliest memories were at Primary Children's Hospital in Salt Lake City, where the staff were like family. 
At age 13, he nearly died from an infection. He had a complicated heart surgery because of it. A year later, he returned for reconstructive heart surgery. 
Cardall had always been fighting for his own life. But it took the sudden death of his best friend, Dave Creer, in an auto-pedestrian accident for Cardall, then 16, to grasp the bigger picture. 
"The reality of life and how fragile it is, as a teenager, really hit me," he said. 
Cardall had never been keen on practicing the piano, but within a few hours he wrote "Dave's Farewell" for his friend. 
Dave's parents cried when Cardall performed it for them.