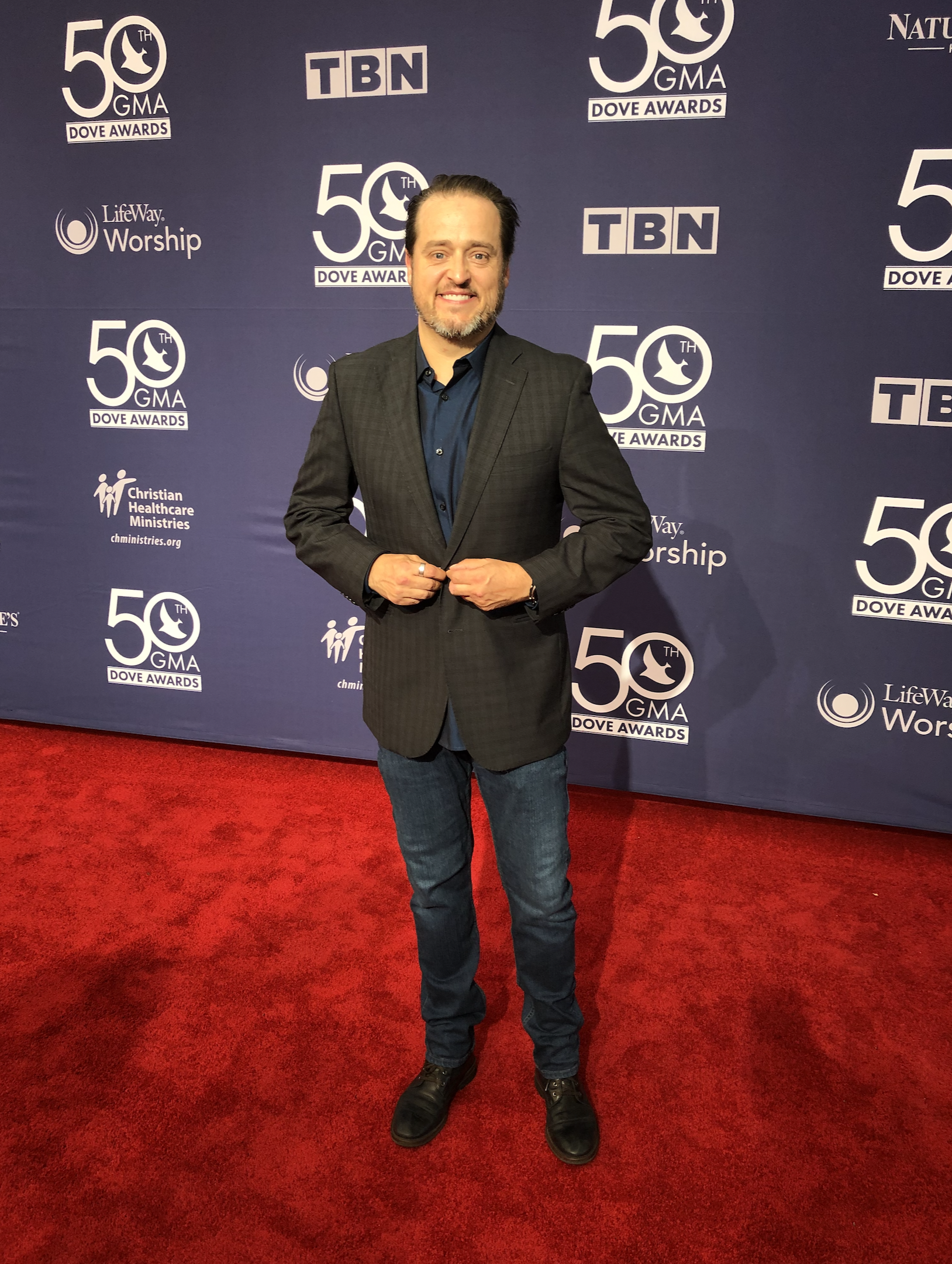 (Nashville, TN; October 16, 2019): Internationally renowned pianist, composer and producer Paul Cardall was a winner at Gospel Music Association's 50th Annual Dove Awards held yesterday in Nashville, TN. Winning Instrumental Album of the Year for his album Christmas, it was produced by Jim Daneker and features fellow artist CeCe Winans, Audrey Assad, and Patrice Tipoki. Upon release, the album impressively debuted on 9 Billboard Charts, including #1 New Age Album, #1 Heatseekers — Mountain, # 4 Classical Album, #4 Classical Crossover Album, #8 Heatseekers, #11 Christian Album Sales, #31 Independent Album, #36 Top Christian Album Sales, and #42 Holiday Album.
"This win is a beautiful, humbling, incredible moment for my family, fans, and me. I'm amazed to see the impact piano music has on people of diverse faiths and cultures in more than 160 nations," Cardall exclaimed before adding, "God knows who is hurting and I'm convinced He wants to heal all of us, one by one. He healed my heart. And it's been my life's work to heal other hearts." 
Cardall is also celebrating the 10th Anniversary since receiving a new heart with his latest album Peaceful Piano, which was released August 23rd and was recently featured in Forbes, who noted he "draw(s) upon his own experiences to create soothing melodies that offer comfort." As well they said, "His songs take the listener on an emotional journey." 
The 18-track album of piano solos features album opener "A New Beginning", along with "Dance of The Forgotten," a poignant song written in honor of donors who have given the gift of life with their selfless act of organ donation. 
Born with congenital heart disease, Cardall went thru countless surgeries his childhood and adolescence before getting a transplant ten years ago. In and out of the hospital, he taught himself how to play piano as a teenager. 
Cardall released his first album in 1995 before founding his indie label Stone Angel Music, going on to impressively score eight No. 1's on the Billboard Charts while releasing over 20 albums to date and earning a staggering 2.3 billion streams. 
Overall, Cardall has been responsible for 11 No. 1's with an additional 21 in the Top 10, totaling over 40 charting releases and 300 weeks on the Billboard charts in his career. His roles as an award-winning film composer, musician and producer, which have led him to collaborating with such stellar artists as Grammy award winning gospel singer CeCe Winans, Audrey Assad, Steven Sharp Nelson from The Piano Guys among others. 
Currently based in Nashville, Cardall performed with Ty Herndon at this year's LoveLoud Festival in Salt Lake City. In honor of his album Christmas, Cardall also performed at The White House for the National Christmas Tree Lighting ceremony and with Winans at the historic Ryman Auditorium for the annual Tokens show.