Paul Cardall's Christmas Debuts on 9 Billboard Charts Including #1 New Age Album and #1 Heatseekers
Upcoming: Appearing on nationally-televised National Christmas Tree Lighting Airing Dec. 2, and Tokens at The Ryman November 18
Nashville, TN  -November 14, 2018 -- Utah native Paul Cardall's latest release, Christmas is undeniable. A stirring and timeless work of art, this Christmas collection embodies the spirit of the holiday in all its gravitas and wonder. Christmas debuted today on 9 Billboard Charts including #1 New Age Album, #1 Heatseekers — Mountain, #4 Classical Album, #4 Classical Crossover Album, #8 Heatseekers, #11 Christian Album Sales, #31 Independent Album, #36 Top Christian Album Sales, and #42 Holiday Album. Cardall's skill as a composer shines on this record with his characteristic blend of new-age piano performance and rich classical strings. This marks the sixth #1 album for Cardall.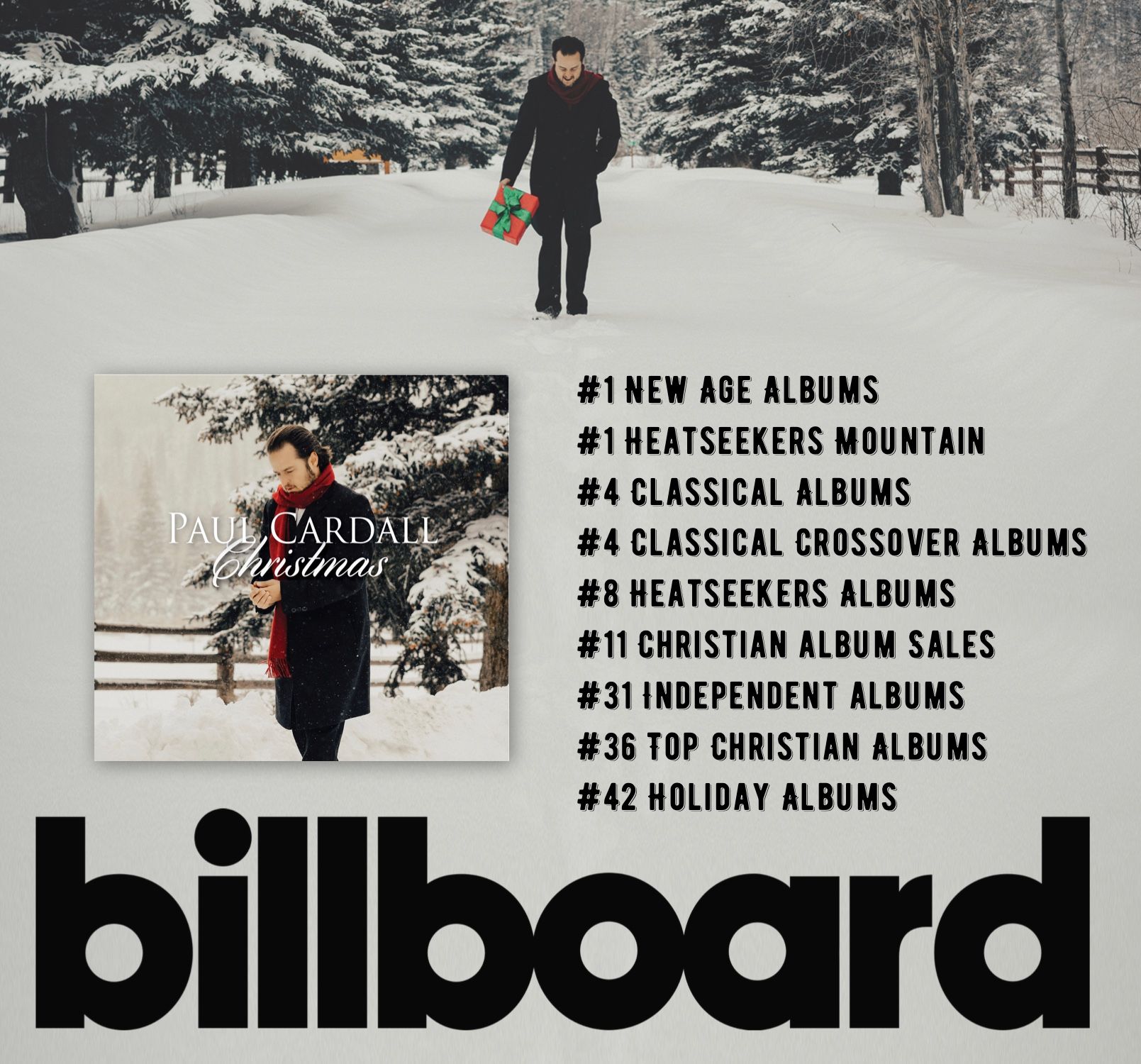 In support of the release Cardall will perform at the National Christmas Tree Lighting in Washington, D.C. on November 28. The nearly 100 year-old tradition is a production of the National Park Foundation and the National Park Service, and the ceremony will be aired on December 2 at 10 p.m. EST on Ovation TV and the Reelz Channel.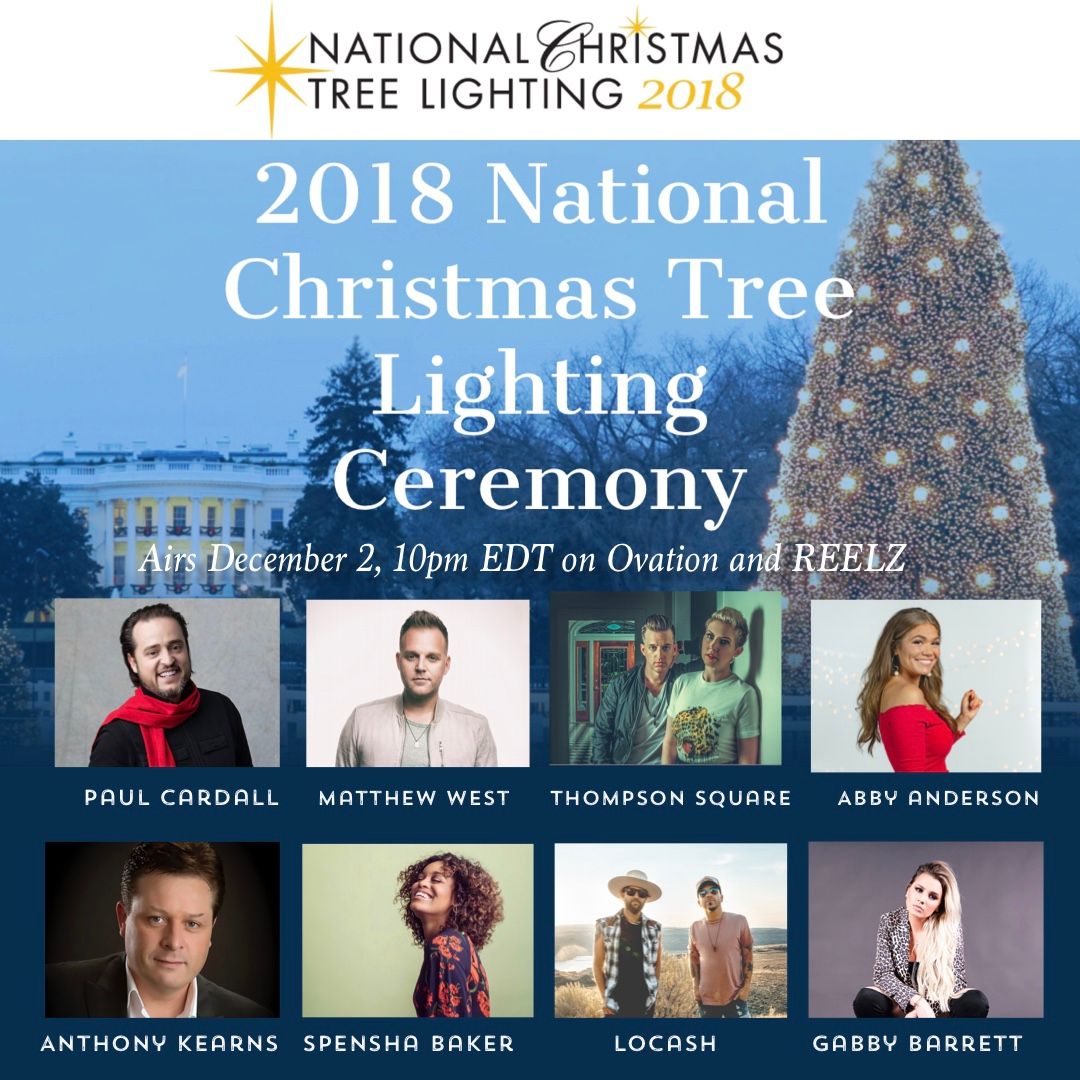 Cardall is also slated to take the stage at Nashville's Historic Ryman Auditorium this Sunday, November 18 for the annual Thanksgiving episode of the annually broadcast Tokens Show.
He will perform  "O Holy Night" with 12-time Grammy Award winner CeCe Winans — the pair collaborated on the song for Christmas. The show will air Thanksgiving evening on WMOT from 7-9 p.m. Central. Tokens is a live theological variety show, and the Thanksgiving episode centers around themes of gratitude, hospitality, and community. The show features some of Nashville's finest musicians, world-class vocalists, and compelling interviews.
In addition to his ongoing recording career, Paul is also deeply committed to philanthropic endeavors. The one that is significantly a part of his life is the Salt Lake City-based Operation Underground Railroad. Through is friendship with O.U.R founder Tim Ballard, Cardall has offered significant support to the organization that rescues children from sex-trafficking situations, and was recently invited to be on the O.U.R. Board of Governors.
Paul Cardall is currently one of America's most successful independent artists.  With more than 2 BILLION lifetime digital streams, he currently averages over 25 million streams monthly.  In addition to his work as an artist, Paul also founded Stone Angel Music, a label providing services in artist development, merchandising, and recording.  The Stone Angel Music label currently has nine signed artists and has released over 50 instrumental and compilation albums. 
# # # 
Contact: 
Erin Morris Huttlinger / Morris Public Relations / erin@morrispr.biz / 615.419.9988 
Alison Auerbach / AAPR / alisonapr@aol.com / 615.957.4670