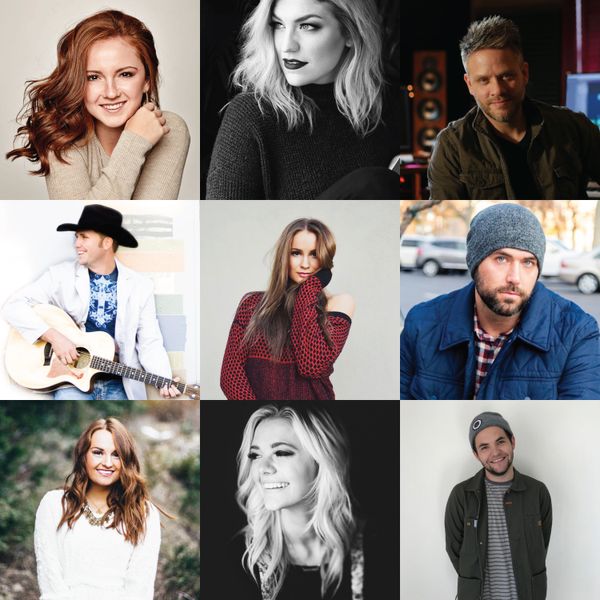 Carmen Rasmusen Herbert 
Published: March 12, 2018 | Deseret News
Who can tell the value of a soul? Only God, and he has declared that "the worth of souls is great" in his sight (see Doctrine and Covenants 18:10). He created us, his children. He has made it his work and glory "to bring to pass the immortality and eternal life of man" (see Moses 1:39). 
We learn from the scriptures that to have eternal life means to live forever with our Father in Heaven. He gave his Only Begotten Son to die for us, so that his beautiful promise may be fulfilled through the Atonement of Jesus Christ. He, the God of the universe, wants to be with you and with me. 
Life is hard. And there are so many distractions that keep us from remembering what our Father in Heaven wants so badly for us to never forget — that we, as his literal spirit sons and daughters, have immeasurable worth.
But for so many, that is not an easy thing to accept or believe. We live in a time when who we are seems to depend greatly on what we are, or how others feel about us. And it is causing anxiety, depression and feelings of inadequacy to the point of giving up. Comparison is stealing our confidence. 
Paul Cardall, an accomplished Billboard pianist, producer and artist, is seeking to change this way of thinking and to fight against these feelings that freeze us with self-doubt and insecurity by counteracting the dark surge of suicidal thoughts through what he knows best: music.
"Last October," he told me, "while in Nashville working on my upcoming Christmas album, my manager invited my wife and I to attend 'Nashville Life' to meet multi-Grammy-winning gospel artist CeCe Winans and her husband. Her son Alvin Love III preached a beautiful sermon about seeking the kingdom of God … and then he asked this powerful question: 'Do you think people aren't seeking God's kingdom because they don't realize just how valuable they are to God?' 
"I knew I needed to put aside my Christmas album briefly and focus on producing an album of songs that directly influence the way we think and feel about ourselves," he said. "God put on my heart the desire to organize a team of artists, genuine people of faith who had been through hard things, and produce an album of songs so sincere and honest that the music would counter negative feelings and help the listener restore confidence in God and themselves."
The result is a stunning album called "Worth of Souls," full of uplifting and encouraging songs that are meant to help bind up broken hearts and turn thoughts to God. 
"We wanted an album that appealed to every son or daughter of God regardless of their denomination," Cardall said. "It's for the pilgrim, prodigal, sinner and saint. Our artists attend a variety of churches, and so the lyrics and language is a universal Christian message." 
Music is sometimes the only thing that can pull me out of a confusing, stalled place and bring clarity to what my purpose is here. And we all have a purpose! 
I have had the great blessing of being raised by a father who works in the mental health profession as a psychiatrist. Because he sees people at their lowest points, he has been able to teach us invaluable lessons about the value of life and how we can work to overcome feelings of hopelessness.
"There is always hope," he says. Suicide is heartbreaking and difficult to understand. It's absolutely life-shattering for the loved ones left behind. The heartache and guilt they carry for always wondering what they could have done can be a weight almost too heavy to bear. 
This is where Christ comes in. 
Our loving Savior knows us all perfectly. He knows our darkest thoughts and our hardest days. He knows how to care for us and teach us and walk with us through the hurricanes raging inside as we fight to hold on. And he knows how to embrace his children who let go. 
My father-in-law, Utah Gov. Gary Herbert, recently put together a task force whose mission is to provide support and information through programs and resources combating teen suicide. 
"We believe every life is important and has worth," he said. "Suicide is sometimes difficult to talk about. But suicide is something we need to talk about and see what we can do to make things better. All of us have a role to play." 
Whether through counseling, programs or even music, the mission of people like Cardall and Herbert and countless other people across the nation is to provide hope and prevent suicide.
However, for those who have walked that path with dear ones, President M. Russell Ballard, president of the Quorum of the Twelve Apostles of The Church of Jesus Christ of Latter-day Saints, says this: "As I think about the worry and agony of those whose loved one has taken his or her own life, I find deep comfort and faith in the Lord's promise and blessing to us who remain in mortality: 'Peace I leave with you, my peace I give unto you: not as the world giveth, give I unto you. Let not your heart be troubled, neither let it be afraid' (John 14:27)." 
The worth of your soul is great. Believe that! If you have been suffering with feelings of hopelessness, please don't give up. We need the unique perspective and talents and impact that only you have. God loves you. 
"Where words fail, music speaks," Cardall said. 
And I believe it is through music that speaks of him that we can hear his voice speaking to us, as well. 
Listen.