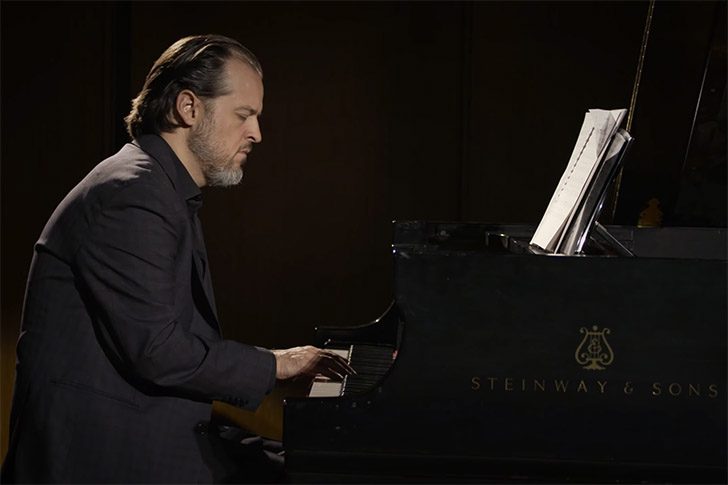 By Scot Facer Proctor · May 18, 2023
We have loved Paul Cardall for many years. He is a remarkable individual who has faced tremendous health challenges since the day he was born. Doctors did not think he would survive, inasmuch as he had severe heart issues. But he has defied the odds for many many years. At one point he received a heart transplant, and he has been very grateful for this ever since.
Paul has a tremendous gift in music. His hands and his heart and his mind seem to meld with the piano. He is also a gifted composer, and has arrangements have moved untold thousands around the world. He was generous enough to let us use one of his arrangements of Come, Thou Fount of Every Blessing to be the theme music for our podcast that we have done for more than 4 1/2 years now on the Come Follow Me materials. Any of you who have listened to the podcast will recognize that music of his. I wish that you could meet Paul in person and hear him play in person. There is a spirit about him that is very palpable and powerful.
We once came in to an age care facility in the Salt Lake Valley, and the music that was playing in that place was overwhelming. It sounded like it was coming from upstairs, but we thought it was over some very fine sound system. We asked the person at the front desk and she said, "Oh, that's Paul Cardall. He's here today playing for our residents." They had a beautiful grand piano and he was playing "I know that my Redeemer Lives" and it was so moving he had us in tears. This is the kind of musician that he is.
We listen to Paul all the time on our various music sources and we recommend him to everyone. I have chosen this latest video that he has done called Love One Another. Just sit back and relax and enjoy and I know that it will bless your day.
SOURCE: https://latterdaysaintmag.com/highlighting-our-latter-day-saint-musicians-paul-cardall/