by Herb Longs 11/04/2021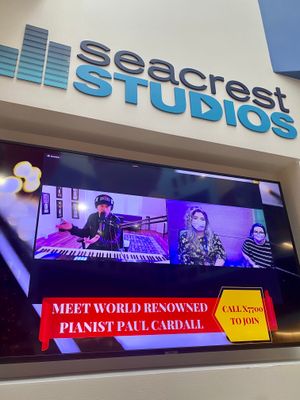 https://www.thechristianbeat.org/seacrest-studios-welcomes-paul-cardall/
Dove Award-winning artist Paul Cardall is scheduled to do a virtual tour of seven Seacrest Studios, based in various children's hospitals all over the U.S. between November 9 and December 7. Seacrest Studios are the primary initiative of the Ryan Seacrest Foundation. In addition to his appearance, Cardall is donating a keyboard to each of the hospitals. 
Cardall suffered from a congenital heart defect and in his 30s received a heart transplant. After spending  years of his life in hospitals and recovering from surgeries, he understands the trauma imposed, particularly young people and their families. Cardall has made it his life's mission to create and share piano music that is healing both physically and emotionally. 
"I'm really grateful for this opportunity with the Ryan Seacrest Foundation and Seacrest Studios. I think the work they are doing and the resources they offer are so important. This gives me the opportunity to speak directly to kids and parents—and I can speak from a place of experience that hopefully they can relate to. For that reason, I'm honored to do anything in my power to support them in their work," states Cardall.
"Following my third heart surgery, as a teenager, I listened to all kinds of music," Cardall adds. I found it helped soothe me. Not long after this time, my best friend was killed in a car accident. It sent me fully into grief and confusion. 'Why him?' 'Why not me?' I felt drawn to the piano in our house, and within moments of touching the keys, I heard melodies. I saw the piano as a puzzle and the keys as pieces to that puzzle. It's in that same spirit that I'm hopeful other kids in hospitals would be interested in a keyboard they can work through like a puzzle. It doesn't even matter if they know how to play or not.  The medical machinery in hospital rooms can be unnerving to both the kids and their families. But the tones of a piano will offset the tones of those machines and it can help bring down everyone's stress levels."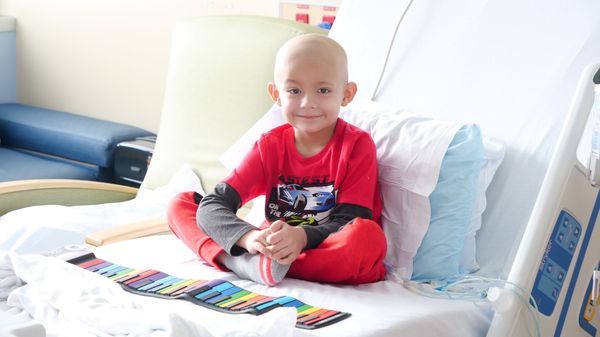 "We are incredibly grateful to Paul for both his time and the generous donation of keyboards," said Meredith Seacrest Leach, Executive Director & COO of the Ryan Seacrest Foundation. "We have seen the impact live music and music education has on patients and know that the ability to learn and play music will be therapeutic to so many of the patients who visit Seacrest Studios." 
VIRTUAL TOUR DATES: 
November 9    Boston Children's Hospital 
November 9    Cincinnati Children's Hospital and Medical Center 
November 10  Arnold Palmer Hospital for Children (Orlando) 
November 10  Children's Health (Dallas) 
November 11  Children's Healthcare of Atlanta 
December 7     Children's National Hospital (Washington, D.C.) 
December 7     Children's Hospital of Philadelphia