BREATHE CAST | MUSIC VIDEOS
October 02, 2021 12:36 EDT By Tiffany Barnes
Award-winning pianist and composer Paul Cardall  releases new music today with "New Moon Rising," the second single from his much-anticipated contemporary classical piano project December. The album will be released globally on December 3 on All Heart Publishing distributed by Symphonic.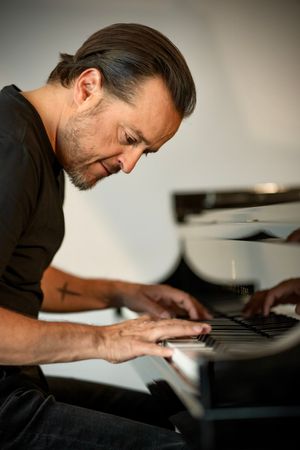 One of the biggest streaming artists of our time, Paul is a Dove Award-winning pianist, composer and producer, whose music has been streamed over 3 billion times. He has had 11 #1 Billboard albums, and is one of the highest streamed artists in the world with 30 million monthly listeners from more than 160 countries and has 2.8 million subscribed fans to his various social media platforms. 
"New Moon Rising" is an original, introspective composition. "This is a time of year when we often take stock of our lives, comparing the opposites we encounter and determining if we need a fresh start in particular area of our lives," suggests Cardall. "Composing is my form of journaling." 
"The compositions on December feel very  autobiographical. I went into the studio without any preconceptions, but I knew I wanted to experiment with a minimalist approach of classical piano style. It's introspective with exquisite melodies accompanied by soothing string arrangements. The music is deeply emotional, particularly because our world is in commotion and music has the power to heal hearts. I try to utilize the space between the notes like our lungs expanding in and out, our hearts beats pointing in and out, flowing with a perfect yin yang." 
Earlier this year Cardall released a joint album/book project titled The Broken Miracle, featuring special guests including David Archuleta, Tyler Glenn (Neon Trees), Ty Herndon, Rachel Yamagata, Thompson Square, Matt Hammitt and many others. The Broken Miracle chronicles his life dealing with a congenitally defective heart, through his transplant 12 years ago. Cardall is also the host of a successful podcast, All Heart, and a YouTube series All Heart Adventures, featuring Cardall in various "bucket list" scenarios--living his life to the fullest, with gratitude and appreciation.